I've teamed up with my sponsor, Tekonsha, to run a 'Win a Phone call with Stacy' contest. The rules are on their Facebook page. Look for this photo and follow the direction on their Facebook page. The last time we did this I had a great conversation with Theresa. Maybe this time it will be with YOU!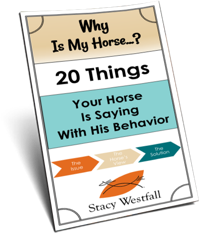 FREE PDF DOWNLOAD
WHY IS MY HORSE...?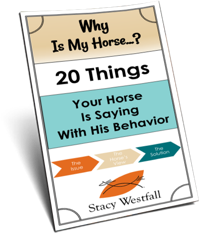 Free PDF Download "Why is my horse...20 things your horse is saying with his behavior"
PDF will be delivered to the email address you enter as will weekly tips from Stacy. Totally free. Unsubscribe anytime.