Well, it's official…we just bought a 3 horse bumper pull horse trailer to pull behind our NEW and AMAZING motorhome.
Photos and video on their way… I really need to get my iPhone fixed…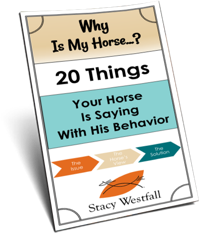 FREE PDF DOWNLOAD
WHY IS MY HORSE...?
Free PDF Download "Where is my horse...?"
20 things your horse is saying with his behavior.