Here is how you stay young forever…just keep posting the same photo every year!
What is the best part about having a birthday for you? Is it the fact that you survived one more year? Is it a chance to reflect over the last year and to look with anticipation into the next?
Do you like big parties with lots of people or small family things? Have you been honest enough with those around you that they know how you feel about these thing?
In case you haven't guessed I like the reflecting part of it. Sorry for the short post….actually, its my birthday so I can get away with it! lol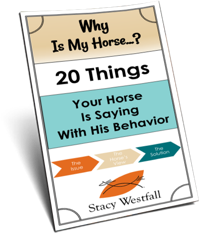 FREE PDF DOWNLOAD
WHY IS MY HORSE...?
Free PDF Download "Where is my horse...?"
20 things your horse is saying with his behavior.