Episode 130: The discomfort of learning new things
"How can I build my horses confidence, help her learn to respect me as her leader…without her being afraid." A discussion about fear, discomfort, comfort zones, creating maturity in horses, confusion, clarity, energy…and choice.
Links mentioned in podcast:
Stacy's Video Diary: Jac https://youtu.be/hYKM0IsHvp8
Podcast Episode 23: Your Horse Has Questions
SUBSCRIBE TO THE PODCAST HERE: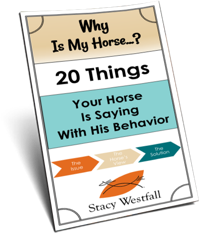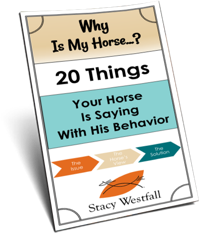 Free PDF Download "Why is my horse...20 things your horse is saying with his behavior"
PDF will be delivered to the email address you enter as will weekly tips from Stacy. Totally free. Unsubscribe anytime.