Do you have a well organized trailer? Or even just one idea that has made a big difference in an otherwise cluttered mess?
I found this photo and at the moment it is the best idea I have seen yet. I have been day dreaming about hanging my had cans from the ceiling in the horse trailer….a space saver and they are light. Otherwise I am out of ideas.
If you have a great idea please post a picture or a comment.
P.S.- this great photo came from The Organized Barn and Trailer website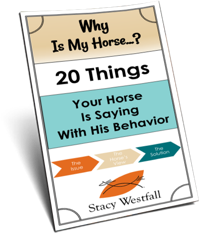 FREE PDF DOWNLOAD
WHY IS MY HORSE...?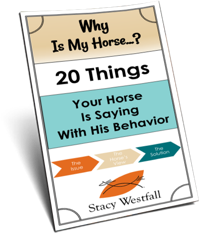 Free PDF Download "Why is my horse...20 things your horse is saying with his behavior"
PDF will be delivered to the email address you enter as will weekly tips from Stacy. Totally free. Unsubscribe anytime.