Still trying to figure out why this chokes me up!
This is the first time I have tried sharing a Facebook video from someone else (not loaded on YouTube), if you have trouble seeing it let me know and I will try sharing another way.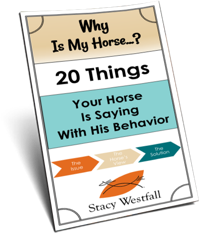 FREE PDF DOWNLOAD
WHY IS MY HORSE...?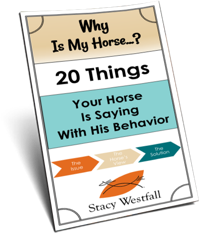 Free PDF Download "Why is my horse...20 things your horse is saying with his behavior"
PDF will be delivered to the email address you enter as will weekly tips from Stacy. Totally free. Unsubscribe anytime.