This video is really funny! The horse and human both play their parts well, lol.
During filming I have also come across horses that seemed to have a desire to run the camera…but the one in this video is the clear winner.
Did you find yourself trying to 'hide' your ear against your shoulder while watching the video? I did, too funny!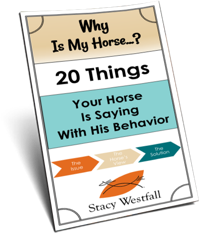 FREE PDF DOWNLOAD
WHY IS MY HORSE...?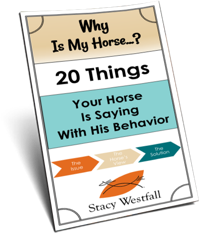 Free PDF Download "Why is my horse...20 things your horse is saying with his behavior"
PDF will be delivered to the email address you enter as will weekly tips from Stacy. Totally free. Unsubscribe anytime.