Tell me your favorite in the comments!
Inside my email list, people frequently reply with questions. This one came in from Sarah, "So all this being said I'm dying to know if you had/have a favorite? Who was or is your best horse friend? I don't know all of your horses, but Popcorn is my favorite. 🙂 "
I'm answering this question live!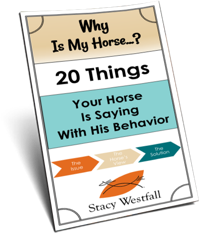 FREE PDF DOWNLOAD
WHY IS MY HORSE...?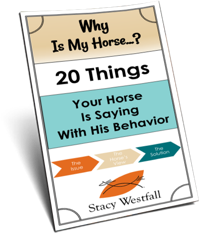 Free PDF Download "Why is my horse...20 things your horse is saying with his behavior"
PDF will be delivered to the email address you enter as will weekly tips from Stacy. Totally free. Unsubscribe anytime.