Here is a great way to keep your horses tail out of the mud or snow. I use this method so that my horses tails will be full and long during the nice summer months. I should have zoomed in a little more on the figure 8 but you should be able to see it pretty good. I make the bottom loop of the 8 first and then pass the extra hair above and back through.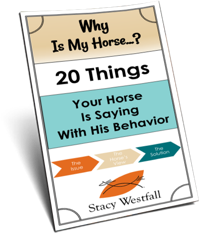 FREE PDF DOWNLOAD
WHY IS MY HORSE...?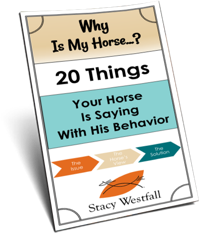 Free PDF Download "Why is my horse...20 things your horse is saying with his behavior"
PDF will be delivered to the email address you enter as will weekly tips from Stacy. Totally free. Unsubscribe anytime.