I can't say much more than 'thank you' to all of you who have made YouTube tribute to Roxy. They mean a lot to me. Please feel free to share more, we have been watching them all with tears and smiles.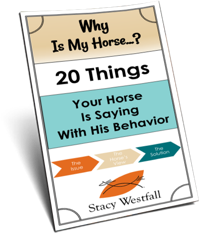 FREE PDF DOWNLOAD
WHY IS MY HORSE...?
Free PDF Download "Where is my horse...?"
20 things your horse is saying with his behavior.