This visit to Last Chance Corral planted a seed. The seed that it planted grew into me adopting Presto in 2016. I'm so happy I did and I look forward to giving you even more updates this year!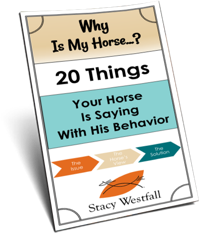 FREE PDF DOWNLOAD
WHY IS MY HORSE...?
Free PDF Download "Where is my horse...?"
20 things your horse is saying with his behavior.