Horses, campfires and food…now that's a great way to start the day!
My kids have gone to summer camp at Miracle Mountain Ranch for the last three years and have returned raving about the 'BTR' also known as the 'breakfast trail ride'.  Jesse and I had attended a marriage retreat years ago but it was during the winter and didn't include a 'BTR'.
The ranch invited us to stop by so we moved in a few weeks ago (be careful when inviting homeless friends over). We have enjoyed all of our time here in Corry, Pennsylvania. We spent time with full time staff that we have known for years and also had the privilege of getting to know many of the students and even some of the campers…
…and I was able to attend my first 'BTR'.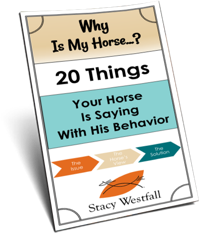 FREE PDF DOWNLOAD
WHY IS MY HORSE...?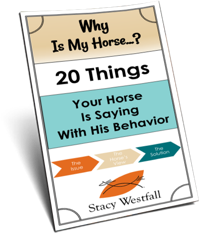 Free PDF Download "Why is my horse...20 things your horse is saying with his behavior"
PDF will be delivered to the email address you enter as will weekly tips from Stacy. Totally free. Unsubscribe anytime.