I know last week that I told you that I often pray for God to 'close doors' for me. I am standing by what I said and I can tell you that it has brought me much peace. I think I often tried to break down doors that were closed at times not seeing that they could be of God.
I do also pray for doors to be opened. In fact I like to pray, "Lord, please close the doors you know I should not go through and please open those you would have me pass into."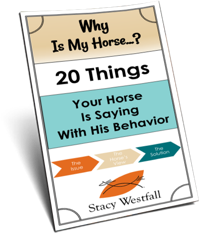 FREE PDF DOWNLOAD
WHY IS MY HORSE...?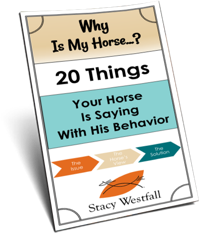 Free PDF Download "Why is my horse...20 things your horse is saying with his behavior"
PDF will be delivered to the email address you enter as will weekly tips from Stacy. Totally free. Unsubscribe anytime.