I'm not much of a dancer…at least not yet. But this quote really isn't about dancing now is it?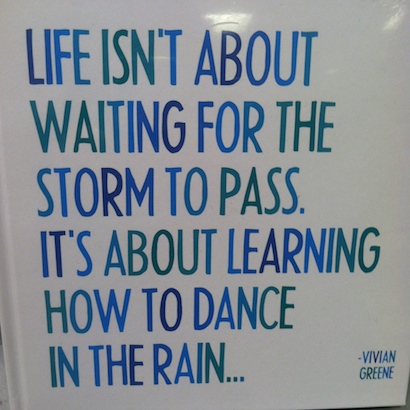 Dancing just happens to be one of those things in life that people just don't do without joy…at least not well or for long. And dancing puts a romantic image in our mind of someone who is so lost in what they are doing that they can even dance through the storm.
But I'm not a dancer.
So I suggest replacing the word 'dance' with 'ride'.
Really, this makes the whole quote just work better for me.
Yep, a new twist on an old saying.
*                 *                    *
What word would you put in there?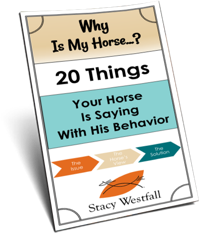 FREE PDF DOWNLOAD
WHY IS MY HORSE...?
No one taught you the skills you need to work through these things.
Riders often encounter self-doubt, fear, anxiety, frustration, and other challenging emotions at the barn. The emotions coursing through your body can add clarity, or can make your cues indistinguishable for your horse.
Learning these skills and begin communicating clearly with your horse.
Click here to learn more.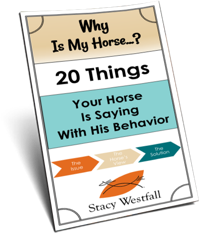 Free PDF Download "Why is my horse...20 things your horse is saying with his behavior"
PDF will be delivered to the email address you enter as will weekly tips from Stacy. Totally free. Unsubscribe anytime.