"What happened to your minis? I know you took them from Ohio to Texas,

but you haven't mentioned them since."-Robin B
Thanks for reminding me! I have been working on a video that tells the story of the minis…but I kept forgetting to finish it. The minis learned a lot while they were with us including how to drive single and as a team…and we loved every minute of it.
Training horses is my passion and what I love even more is finding them great homes and purpose in life and the minis found theirs.
Check out the video:
Did you know Stacy has DVD's?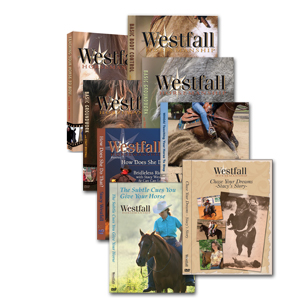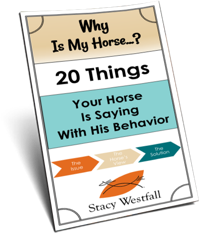 FREE PDF DOWNLOAD
WHY IS MY HORSE...?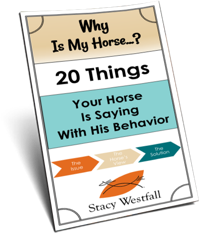 Free PDF Download "Why is my horse...20 things your horse is saying with his behavior"
PDF will be delivered to the email address you enter as will weekly tips from Stacy. Totally free. Unsubscribe anytime.