Maybe it's because I'm crazy…or because they are crazy…or because we are all crazy (for horses)…but I love horse people. I'm sitting here warming my feet after enjoying time with 65 people crazy enough to brave 13 degree weather for tonights "Up Close and Personal Clinic" at Cowboy Perseverance Ranch. Slated to run from 6pm-8pm it really went until 10:30 pm!
As an added bonus the lady who contacted me on Facebook, Dawn Spoltman from WickedPony Designs had the hand-painted glass she made me hand-delivered.  Did I mention I love horse people?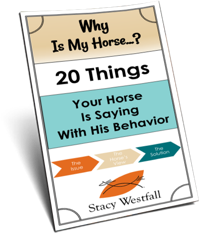 FREE PDF DOWNLOAD
WHY IS MY HORSE...?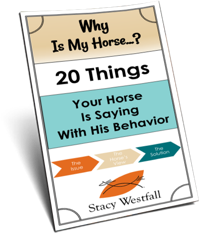 Free PDF Download "Why is my horse...20 things your horse is saying with his behavior"
PDF will be delivered to the email address you enter as will weekly tips from Stacy. Totally free. Unsubscribe anytime.