Things I learned:
?Horses wearing hats are funny.
?Yes, horses look shocked at a surprise party.
?Apples are popular.
?Peppermints are like glue.
?It takes 4 horses 6 minutes to destroy a table setting.
For those who watched yesterdays 'How to make a cake for a horse' video…pay attention to the cake as all four horses share it.?
———————-
I've owned Presto (first horse in the video) now for four years and this was his birthday party!
He came from Last Chance Corral and has grown so much! I'm finally ready to start sharing his adventures.
Watch for weekly updates!
#PressonRegardless #Presto #Equithrive #Birthday #Horse #Party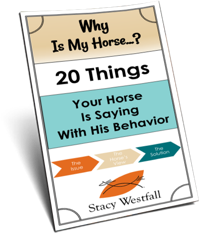 FREE PDF DOWNLOAD
WHY IS MY HORSE...?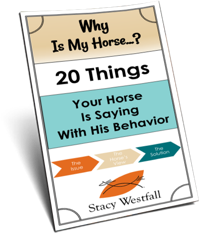 Free PDF Download "Why is my horse...20 things your horse is saying with his behavior"
PDF will be delivered to the email address you enter as will weekly tips from Stacy. Totally free. Unsubscribe anytime.