A four-day event like Equitana Australia is hard to sum up in a blog post.
One of the best parts of traveling to horse expos is the great people I get to meet.
This year Jesse and I had the chance to hang out with the other star presenters Chris Burton & Pedro Torres. I've made their names links that you should check out. The three of us also judged The Way of the Horse (which explains the matching blue shirts) which is a colt starting competition similar to The Road to the Horse.
Usually when I'm at an expo my behind the scenes time largely involves taking care of my horses. This time my horses stayed at home while I flew to Australia…so behind the scenes was a lot different. We all shared a driver who moved us around town which gave us time to visit on the commute. I'm so thankful that Richard was driving…because everyone is driving on the wrong side here!!!!
I really want to write more as so much happened but there are PARROTS outside my window. Seriously I just took this picture. I'm headed out to take more…bye!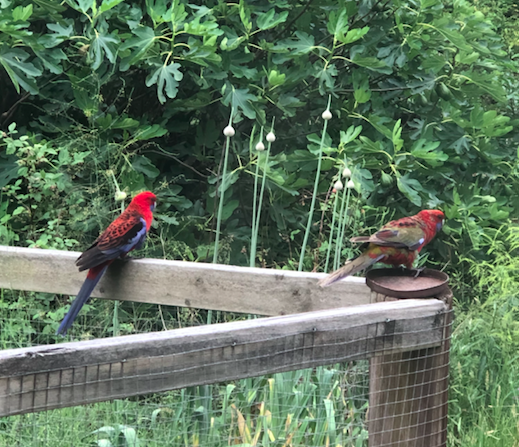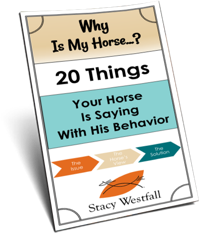 FREE PDF DOWNLOAD
WHY IS MY HORSE...?
No one taught you the skills you need to work through these things.
Riders often encounter self-doubt, fear, anxiety, frustration, and other challenging emotions at the barn. The emotions coursing through your body can add clarity, or can make your cues indistinguishable for your horse.
Learning these skills and begin communicating clearly with your horse.
Click here to learn more.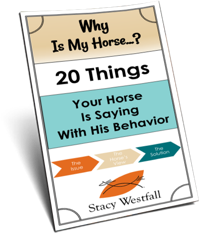 Free PDF Download "Why is my horse...20 things your horse is saying with his behavior"
PDF will be delivered to the email address you enter as will weekly tips from Stacy. Totally free. Unsubscribe anytime.