Episode 191: Do you show up strong and clear for your horse?
In this episode, I outline three examples where I often see riders using 'low' energy to try to influence their horse. In each example, I share what I see and the challenges that often come from this method.
What do you believe about low energy? Is low energy better than high energy? Does the idea of using strong or powerful energy around your horse seem: wrong, unnecessary, or even bad?
What If I said that the ability to have a strong, powerful energy around your horse would actually make your cues more clear and subtle?
I believe it does, and I explain it with examples in this podcast.
SUBSCRIBE TO THE PODCAST HERE: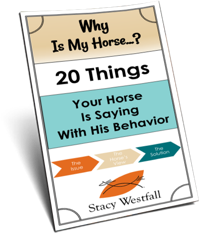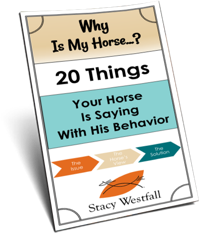 Free PDF Download "Why is my horse...20 things your horse is saying with his behavior"
PDF will be delivered to the email address you enter as will weekly tips from Stacy. Totally free. Unsubscribe anytime.