Episode 192- Forward is a DIRECTION, not a speed.


Forward is a direction, not a speed.
Why is this an important statement?
As I coach riders, I often see horses who look wobbly on straight lines. Some even appear to be walking a tight rope. What causes this?
I see this as a question in the horse's mind that is being expressed in their body.
It is possible that making a simple change to viewing 'forward' as a direction that you guide your horse will greatly improve your communication AND relationship with your horse.
SUBSCRIBE TO THE PODCAST HERE: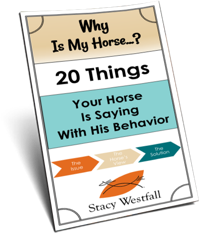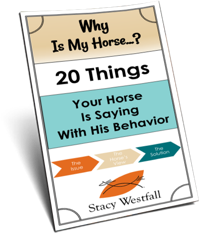 Free PDF Download "Why is my horse...20 things your horse is saying with his behavior"
PDF will be delivered to the email address you enter as will weekly tips from Stacy. Totally free. Unsubscribe anytime.