Episode 135: Is mental exhaustion hindering your horse training?
Can you effectively train your horse on a day when you feel mentally exhausted? Today I answer a listener question about this by discussing
B- work, resistance, Physical exhaustion vs mental exhaustion and why I think working on days like this can BENEFIT my horses.
Links mentioned in podcast:
SUBSCRIBE TO THE PODCAST HERE: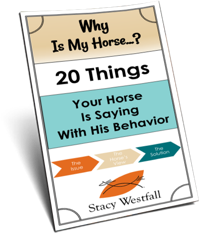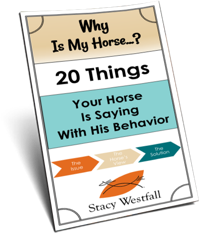 Free PDF Download "Why is my horse...20 things your horse is saying with his behavior"
PDF will be delivered to the email address you enter as will weekly tips from Stacy. Totally free. Unsubscribe anytime.