Episode 134: How do you get that bond and trust with your horses?
To answer the question of creating a bond of trust I discuss the balancing act of Training & Time.
How much time does it take? What is the flaw of time? (Answer: being boring)
How do you train while honoring the horses questions and understanding the emotional level? Does increasing the physical level of communication impact the emotional understanding?
I know that I develop a deep bond with my horses because I do both time and training. In this episode I explain how.
Links mentioned in podcast:
SUBSCRIBE TO THE PODCAST HERE: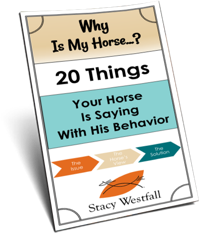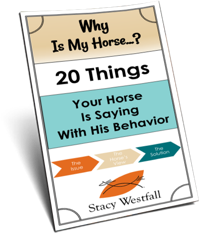 Free PDF Download "Why is my horse...20 things your horse is saying with his behavior"
PDF will be delivered to the email address you enter as will weekly tips from Stacy. Totally free. Unsubscribe anytime.