Fall is here, the weather has changed and the leaves are almost gone.
Do you decorate your barn for the fall?  I'm thinking about getting a few fall decorations for the motor home and I'm already wondering about how Christmas in a motor home will look. 
I don't have my own barn at the moment but I have still been enjoying the fall changes at friends places.
If you decorate post photos please!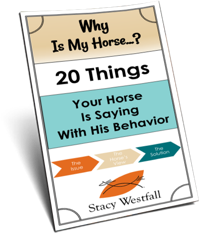 FREE PDF DOWNLOAD
WHY IS MY HORSE...?
Free PDF Download "Where is my horse...?"
20 things your horse is saying with his behavior.