Here is another screen shot I've had on my phone since 2016!
I'm sure there would be ways that the quote could be misused or misrepresented but for me I read it as be true to yourself.
I accepted that I'll always aim to learn and grow…which means that I could look back in time and disagree with my past point of view…but if I'm always trying to be my best…and it's coming from my heart…when I look back it makes it easier to have compassion for who I was…because it was her that allowed me to become who I am now.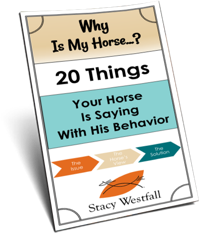 FREE PDF DOWNLOAD
WHY IS MY HORSE...?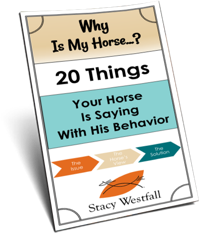 Free PDF Download "Why is my horse...20 things your horse is saying with his behavior"
PDF will be delivered to the email address you enter as will weekly tips from Stacy. Totally free. Unsubscribe anytime.