Did the 'spring ahead' time change cause you to feel a bit groggy? Tired? Slightly off?
We did this 'spring ahead' thing FOUR TIMES in the last week and a half!
Pacific, Mountain, Central, Eastern and then Daylight Saving Time, we hit them all as we drove east across the country…wait, that's five changes…
The great new is that the horses seem completely unaffected. Maybe it is their schedule of eating constantly and napping frequently. I think I'm going to go try that myself. Eat, nap, eat, sleep, eat, play, eat…
Maybe the horses have the answer.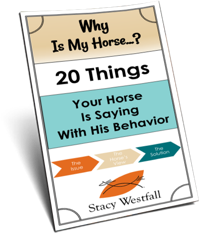 FREE PDF DOWNLOAD
WHY IS MY HORSE...?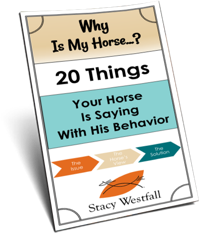 Free PDF Download "Why is my horse...20 things your horse is saying with his behavior"
PDF will be delivered to the email address you enter as will weekly tips from Stacy. Totally free. Unsubscribe anytime.