I should apologize ahead of time for how pathetic these are…but it is so like Newt to think this way.
The thing that really surprised me about editing these photos wasn't that I thought Newt's expressions were funny….what surprised me was that the cows seemed to be saying as much as Newt was! Lol, look at their faces. In the above photo Newt is trying to play the "Bite your lip game" he plays with Louie…but I think it must be a 'horse' thing as the cows were quite shocked!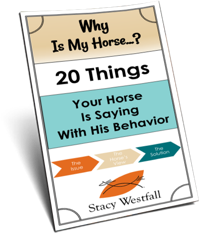 FREE PDF DOWNLOAD
WHY IS MY HORSE...?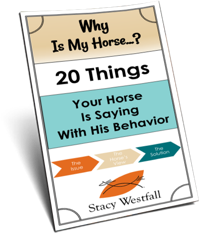 Free PDF Download "Why is my horse...20 things your horse is saying with his behavior"
PDF will be delivered to the email address you enter as will weekly tips from Stacy. Totally free. Unsubscribe anytime.