Words cannot begin to describe how truly blessed I have been to have had the Westfall's and Roxy in my life. I thank God for the phone call I got from Jesse telling me that Roxy was for sale and that he and Stacy thought she would be a good horse for me.
I was excited to think I would someday show her myself. Little did I know that God had a different plan for us and WHAT a plan it was!
Thanks to all of Roxy's fans for your concerns and words of encouragement. It's amazing how many lives one horse has touched! Thanks Jesse and Stacy, WHAT A RIDE ITS BEEN!!!
Greg Gessner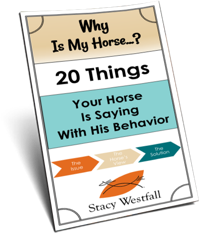 FREE PDF DOWNLOAD
WHY IS MY HORSE...?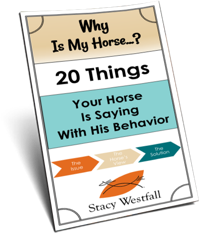 Free PDF Download "Why is my horse...20 things your horse is saying with his behavior"
PDF will be delivered to the email address you enter as will weekly tips from Stacy. Totally free. Unsubscribe anytime.