It is tempting to work difficult horses more; longer, more frequent, more consistent and sometimes harder, than the naturally quiet horses. In reality they often need this. Some are like troublesome teenagers who need to be kept busy just to keep them out of trouble.
But don't overlook the quiet one. Just because he is naturally quiet doesn't make him less deserving of your time, effort and energy. In fact, these are often the hidden gems that when polished outshine the rest.
Check out Stacy's full line of DVD's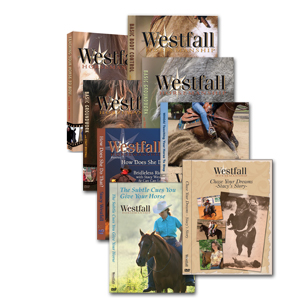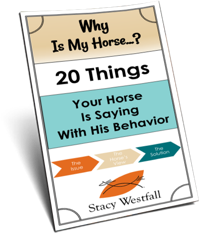 FREE PDF DOWNLOAD
WHY IS MY HORSE...?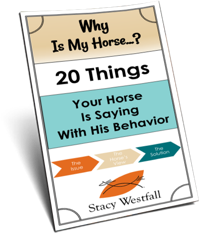 Free PDF Download "Why is my horse...20 things your horse is saying with his behavior"
PDF will be delivered to the email address you enter as will weekly tips from Stacy. Totally free. Unsubscribe anytime.