I love quotes. I collect them in several forms, one of which is by snapping photos of them with my phone.
I enjoy scrolling back through, looking for something and stumbling across a little nugget of wisdom like this one.
I believe that life truths work in all areas…including with our horses. This one rings so true and especially matches this weeks podcast "Can You Have Relationship AND Results With Your Horse?"
Picking a destination is awesome…but don't lose sight of the journey.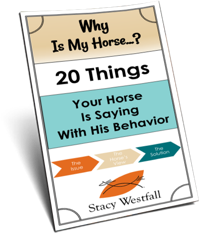 FREE PDF DOWNLOAD
WHY IS MY HORSE...?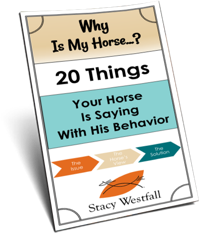 Free PDF Download "Why is my horse...20 things your horse is saying with his behavior"
PDF will be delivered to the email address you enter as will weekly tips from Stacy. Totally free. Unsubscribe anytime.