"Hey Stacy. How about a poll? What is the most effective fly spray out there right now? Anyone got a special mix they are using? I need to control/repel mosquitoes, horn flies, deer flies, and the occasional horse fly."-Carla V.
How about it? What do you use to control flies around your horses? What flies are a problem for you?
Do you use feed through or spray on or both?
Water based? Oil based? All natural?
Please, leave a comment and help us all learn what you use and why.
Feel free to use product names and what you think the product works best for. Do you like it because it stays on a long time or because it controls mosquitoes? Details, please!
Updated 7/3/2019:
As of July 3, 2019, this post has 183 comments. If you're interested in people thoughts on fly sprays…read comments below! This post was originally published on June 11, 2017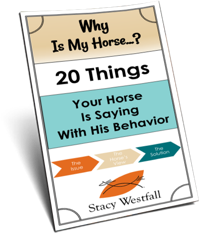 FREE PDF DOWNLOAD
WHY IS MY HORSE...?
No one taught you the skills you need to work through these things.
Riders often encounter self-doubt, fear, anxiety, frustration, and other challenging emotions at the barn. The emotions coursing through your body can add clarity, or can make your cues indistinguishable for your horse.
Learning these skills and begin communicating clearly with your horse.
Click here to learn more.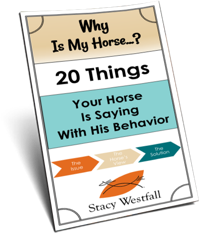 Free PDF Download "Why is my horse...20 things your horse is saying with his behavior"
PDF will be delivered to the email address you enter as will weekly tips from Stacy. Totally free. Unsubscribe anytime.