A Thanksgiving tribute to horses.
(Audio on)
Is it possible to summarize what horses mean to you?
People called in from around the world and shared their thoughts.
Hundreds of ways horses have improved lives,
and many reasons to be thankful for horses this Thanksgiving.
Add your reasons to the comments below.
Happy Thanksgiving!
P.S.- This is a video version of podcast episode 210. Click here to listen to podcast without video.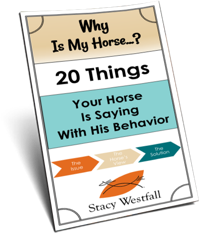 FREE PDF DOWNLOAD
WHY IS MY HORSE...?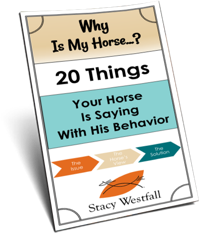 Free PDF Download "Why is my horse...20 things your horse is saying with his behavior"
PDF will be delivered to the email address you enter as will weekly tips from Stacy. Totally free. Unsubscribe anytime.