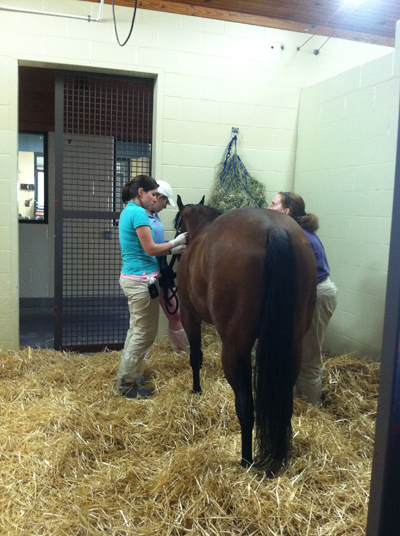 We made it to Kentucky and Vaquero arrived safely at Rood & Riddle. They had plenty of people on hand to help steady him as needed. He is now in an upscale stall complete with air conditioning! He also has all the medical attention that a horse could need.
In fact with this weekend being Derby weekend they are staffed extra due to the race. The official track vet is from R&R! Vaquero is in great hands.
I am happy that he can rest and that these experienced people can help keep him comfortable. It was concerning treating him at home as some of the drugs that he needs to help him right now also have side effects like founder, etc. and we don't need to add any more problems. With the IV that they hung they have more options to keep him both comfortable and safe.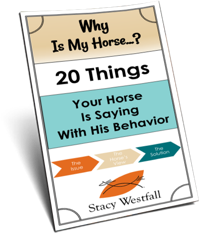 FREE PDF DOWNLOAD
WHY IS MY HORSE...?
Free PDF Download "Where is my horse...?"
20 things your horse is saying with his behavior.