Just about the time I think, "I wish summer could last all year." I realize I don't fully mean it.
Yes, there is a part of me that longs for summer days, slick horses, dry trails and the smell of the warm earth. 
But there is another part of me that equally longs for chilly nights, fuzzy ponies, and a down season to recover from the pace of summer.
We chased summer when we lived in the motorhome. It was fun…but it left me longing for fall, winter, and downtime. 
Maybe the key for me is to embrace both. Grateful for the change and the ability to appreciate what was and what is to come.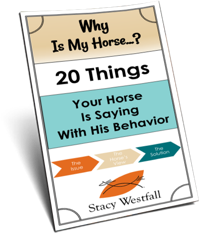 FREE PDF DOWNLOAD
WHY IS MY HORSE...?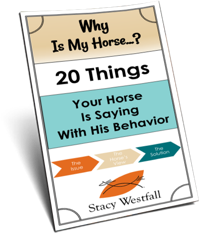 Free PDF Download "Why is my horse...20 things your horse is saying with his behavior"
PDF will be delivered to the email address you enter as will weekly tips from Stacy. Totally free. Unsubscribe anytime.