My computer crashed for real this time (three weeks ago) and I have been locked out of my blog until now!
So many posts popped into my head but I had no where to put them…now I get to go back and remember them…and hope I can get to the back up of all of my photos.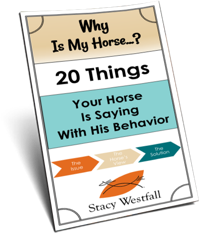 FREE PDF DOWNLOAD
WHY IS MY HORSE...?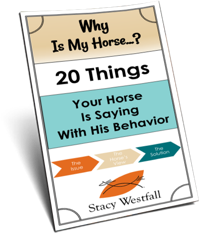 Free PDF Download "Why is my horse...20 things your horse is saying with his behavior"
PDF will be delivered to the email address you enter as will weekly tips from Stacy. Totally free. Unsubscribe anytime.