Does your horse think fast or slow? Which one is better? Did you catch what was said about horses that find things very fast vs horses that move more slowly in their thought process?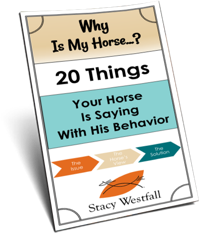 FREE PDF DOWNLOAD
WHY IS MY HORSE...?
Free PDF Download "Where is my horse...?"
20 things your horse is saying with his behavior.