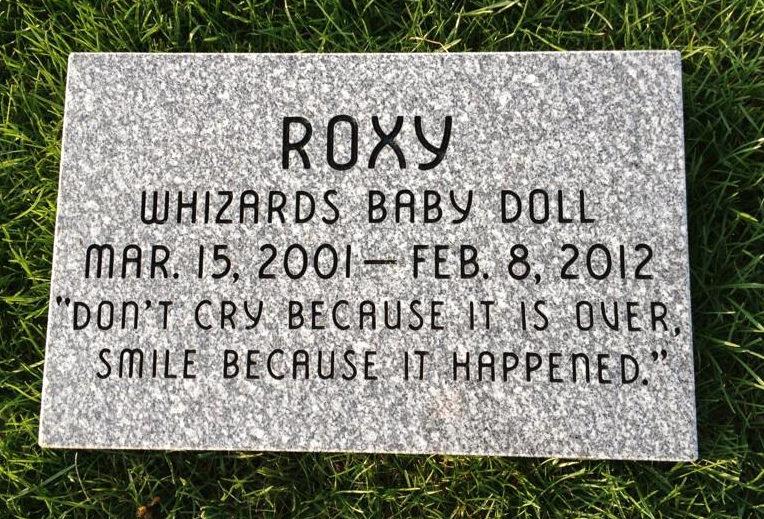 Just a small update. The vet, Valley View Animal Hospital, presented this marker to Greg a short time ago. Greg had intended to have a marker with this same inscription made this spring but the crew in Dover beat him to it. Thanks guys.
I am still receiving email, cards, etc. from people as they hear. I walked into my kitchen just a day ago and found that Jesse had left copies of both Horse Illustrated and Young Rider opened up to the Roxy Remembered sections….a tear jerking moment.
This however also came in the mail. It is from Maria's Watercolor, she can be found at http://www.facebook.com/MariasWatercolor or at http://www.etsy.com/shop/mariaswatercolor. Stop by her FB site if you have a chance and tell her AMAZING. She really captured Roxy's spirit in this painting.
Thanks again to everyone who has thought of Roxy and her humans and do remember, 'don't cry because it is over, smile because it happened.'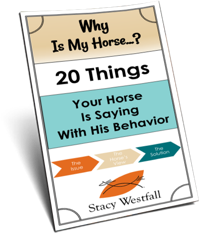 FREE PDF DOWNLOAD
WHY IS MY HORSE...?
No one taught you the skills you need to work through these things.
Riders often encounter self-doubt, fear, anxiety, frustration, and other challenging emotions at the barn. The emotions coursing through your body can add clarity, or can make your cues indistinguishable for your horse.
Learning these skills and begin communicating clearly with your horse.
Click here to learn more.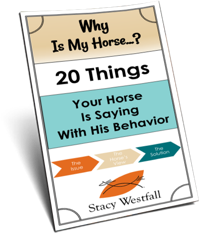 Free PDF Download "Why is my horse...20 things your horse is saying with his behavior"
PDF will be delivered to the email address you enter as will weekly tips from Stacy. Totally free. Unsubscribe anytime.