One of my favorite prayers is "Lord, please close the doors you don't want me to go through." I can remember the first time I prayed this because it seemed to be such a relief. Although I do strongly believe that hard work is necessary to make progress in every area of life this prayer has helped me to open my eyes to the fact that some doors are not for me to go through.
Interestingly enough it has helped me, at times, to see that some 'open' doors that the world would tell me to go through are not the ones that God has planned for me.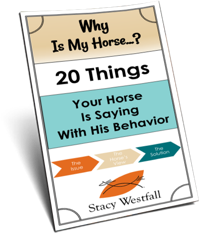 FREE PDF DOWNLOAD
WHY IS MY HORSE...?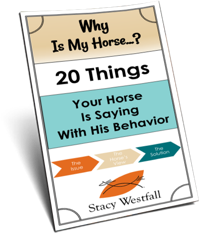 Free PDF Download "Why is my horse...20 things your horse is saying with his behavior"
PDF will be delivered to the email address you enter as will weekly tips from Stacy. Totally free. Unsubscribe anytime.