No keys, no home, no problem!
It took us about 24 hours to pack everything…apartment, barn, kids and horses all in one load.
Maybe someone living in an RV would be faster and I give them credit for that…but I think we should get bonus points for each kid (3) and each horses (6) that we have with us! For that reason I am still claiming the title of nomad.
noun 
1. 
a
member
of
a
people
or
tribe
that
has
no
permanent
abode
but
moves
about
from
place
to
place,
usually
seasonally
and
often
following
a
traditional
route
or
circuit
according
to
the
state
of
the
pasturage
or
food
supply.
2.
any
wanderer;
itinerant.
Just imagine how much stuff we could have fit if we had this truck!
The current plan is to drive to Ohio where we will visit family and go to a horse show. Then onward to Pennsylvania for a month or so. More on that part of the trip later.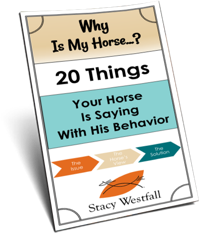 FREE PDF DOWNLOAD
WHY IS MY HORSE...?
No one taught you the skills you need to work through these things.
Riders often encounter self-doubt, fear, anxiety, frustration, and other challenging emotions at the barn. The emotions coursing through your body can add clarity, or can make your cues indistinguishable for your horse.
Learning these skills and begin communicating clearly with your horse.
Click here to learn more.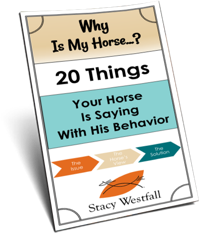 Free PDF Download "Why is my horse...20 things your horse is saying with his behavior"
PDF will be delivered to the email address you enter as will weekly tips from Stacy. Totally free. Unsubscribe anytime.