This is the front page of CMT.com! Check out Templeton's music video that made it on the front page!
I have ridden to Templeton's music many times and if you saw the video of me riding Roxy bareback and bridleless with a dun mare shadowing us (Roxy's full sister) Tempy was actually singing live for me during that. If you want to hear that song (MY song, lol) go to Tempy's website and click on "Listen/Download" and go down to the track title "I remember you."
Again, click here to see the music video "When I Get That Pony Rode"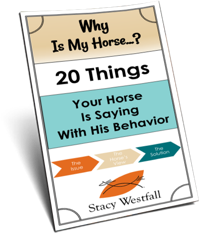 FREE PDF DOWNLOAD
WHY IS MY HORSE...?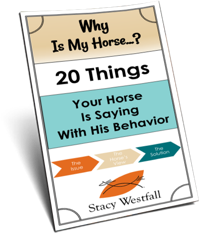 Free PDF Download "Why is my horse...20 things your horse is saying with his behavior"
PDF will be delivered to the email address you enter as will weekly tips from Stacy. Totally free. Unsubscribe anytime.