I am looking foward to spending some time at Equine Affaire this weekend, especially with the change in weather;)
I will be in the Buckeye Nutrition booth on Saturday-2 pm-stop by and visit me. Buckeye is doing an Art Contest through their facebook page where you can win some seriously valuable stuff! Guess who is one of the judges….
Also looking foward to the new Marketplace Consignment Area….I should have taken stuff to sell there but instead I will try to find a deal, lol.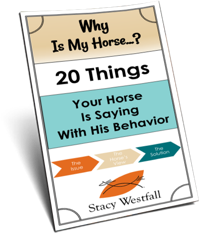 FREE PDF DOWNLOAD
WHY IS MY HORSE...?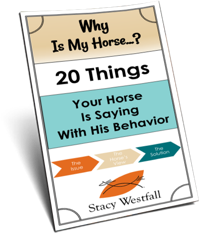 Free PDF Download "Why is my horse...20 things your horse is saying with his behavior"
PDF will be delivered to the email address you enter as will weekly tips from Stacy. Totally free. Unsubscribe anytime.