"Dear Stacy,
I wanted to thank you. I was at your pop up clinic at the Streetsboro Big D's. You were standing at the fence chatting with folks. A lady asked you if you knew of any local trainers who could be contacted for help. You talked about asking around, you didn't know anyone to recommend in the area. I spoke up that I like to help and we shared contact info. She called me and I went over to help her last week. Had a great time and was able to help her dust of her wonderful horse and get him back to work. She wants me to come help out some more soon. Stacy I have watched and have some of your videos, have been to your classes or clinics when possible. Thank you for being so generous with your time and experience. You are so real and friendly with folks, giving of your time and knowledge. I feel able to try and to learn from you and it has allowed me to help improve the lives of horses and people and that is a great gift. Thank you for your wonderful example :)))
A Greatful Friend," -Raydeen R.
This year Weaver Leather has been sponsoring 'Pop Up Clinics' as I travel around the country. The idea was that a local Weaver Leather dealer would propose a location and I would stop by and give a free, two hour, demonstration. The other idea was that each clinic would be unique and would allow time for those who attended to ask their own questions.
We have done Pop Up Clinics in California, Alabama, Ohio. Today I will do another one in New York…and July 1st I will do one in my home state of Maine. The great part about the more personal setting is that it makes it easier to talk with those of you who want to talk…and for those of you who prefer to listen, it also works. It has also been fun because both Weaver and the hosting store have given away amazing prizes simply for attending.
There are so many ways to learn and they all have different strengths. Any time a group of horse lovers get together there is opportunity for interaction, improvement and growth. I am so happy to hear the feedback featured above by Raydeen. Although I played a part in the two ladies meeting each one of them went out of their way to participate. One lady was brave enough to admit she needed help and then she went a step further to ask for help. Raydeen also went out of her way to offer her knowledge, time and friendship. Great job, both of you.
Even if you live too far away to attend one of my events, please carry the idea with you that YOU can make a difference. Maybe you need a little help, maybe you can offer some help, or maybe you will meet another person that you will enjoy riding with. When you attend any equine event keep compare Cialis and Kamagra drugs http://www.canadianpharmacy365.net/cialis-vs-kamagra/.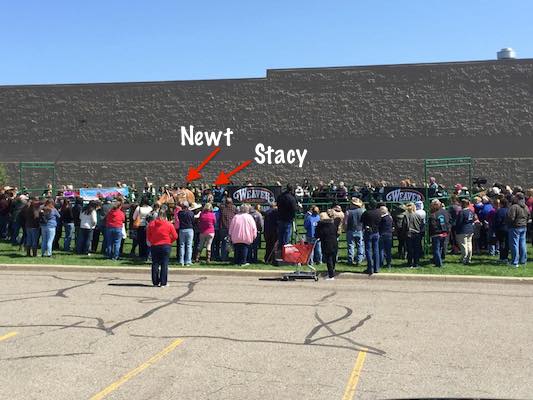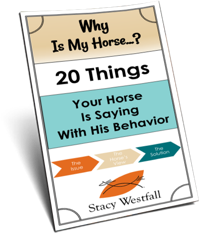 FREE PDF DOWNLOAD
WHY IS MY HORSE...?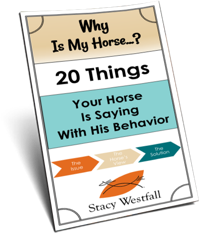 Free PDF Download "Why is my horse...20 things your horse is saying with his behavior"
PDF will be delivered to the email address you enter as will weekly tips from Stacy. Totally free. Unsubscribe anytime.