This may seem like an odd question but I am trying to gather information. I try to visit a sale like this at least twice a year. No, it is not enjoyable, but it does keep me grounded and aware in a very real way. If you do check 'Yes' please leave a comment about where the sale is held. I have gone to Sugarcreek in Ohio. I would be interested in other known locations.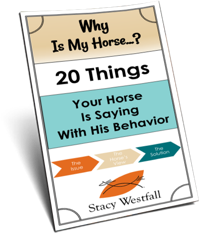 FREE PDF DOWNLOAD
WHY IS MY HORSE...?
No one taught you the skills you need to work through these things.
Riders often encounter self-doubt, fear, anxiety, frustration, and other challenging emotions at the barn. The emotions coursing through your body can add clarity, or can make your cues indistinguishable for your horse.
Learning these skills and begin communicating clearly with your horse.
Click here to learn more.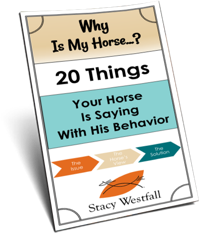 Free PDF Download "Why is my horse...20 things your horse is saying with his behavior"
PDF will be delivered to the email address you enter as will weekly tips from Stacy. Totally free. Unsubscribe anytime.