It is cold out! The mini horses needed time in the arena to run around….I needed to ride Jac…this seemed like the perfect solution!
If making a video while lunging wasn't hard enough…I tried to video also while riding.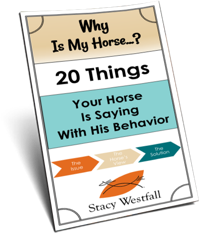 FREE PDF DOWNLOAD
WHY IS MY HORSE...?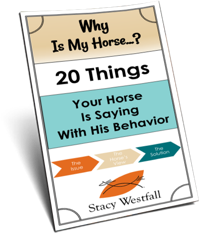 Free PDF Download "Why is my horse...20 things your horse is saying with his behavior"
PDF will be delivered to the email address you enter as will weekly tips from Stacy. Totally free. Unsubscribe anytime.