Episode 260- Frustration dissolves when you learn to structure and evaluate your rides
Frustration is an emotion that many riders report they feel.
In this episode, Kathy and JoAnn share their personal journeys, which include leaving every ride feeling fulfilled and happy.
Listen for the challenges AND for how they navigated their way to the break thoughts.
Notice the determination exhibited when learning to self evaluate,
and the mindfulness they used in creating their own structure for training at home.
At one point this question is asked, 'So now if she anticipates something, what's your reaction to it?" Listen for the answer…it's brilliant!
* structuring rides when there is limited time
* the importance of being able to ask questions when they arise
* the value of self-evaluation skills for discovering the discrepancies between the rider's perception of what they are doing, and the reality
* the role of mindset when overcoming obstacles
* the benefits and limitations of learning at a clinic
* learning when you live in a rural area
This episode is filled with valuable insights, and by the end, you'll see how it was possible for them…and it's possible for you too.
SUBSCRIBE TO THE PODCAST HERE: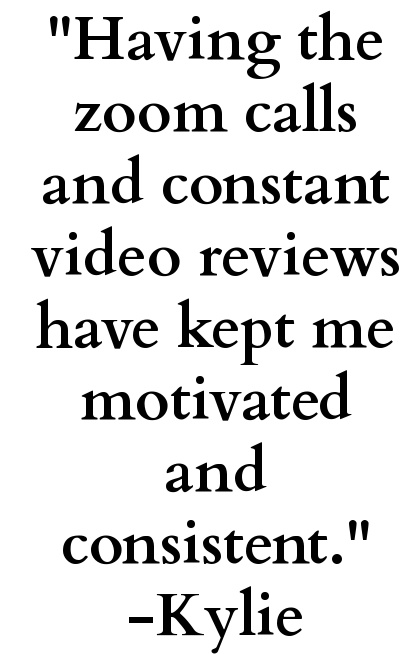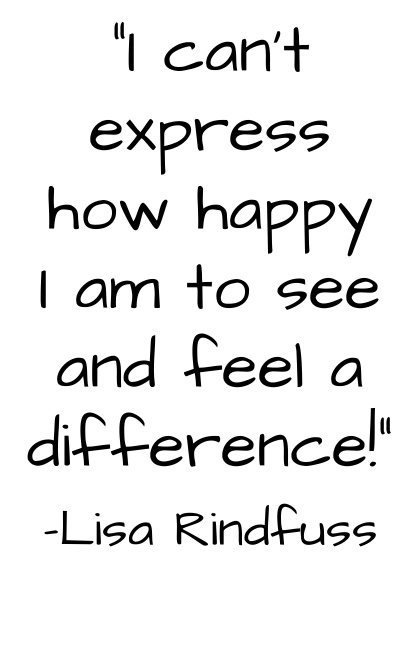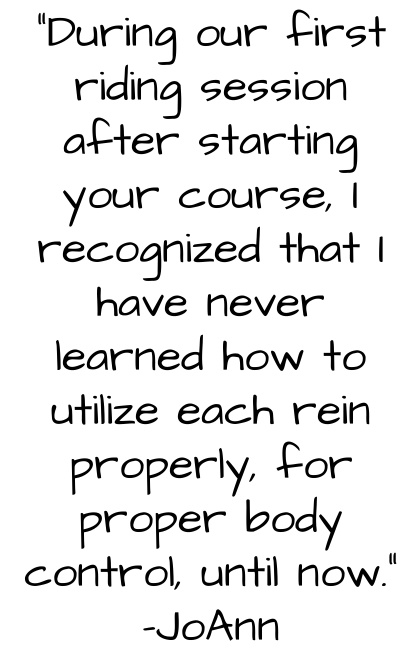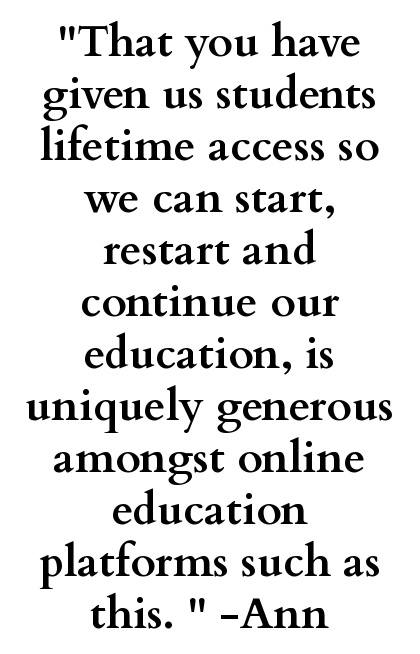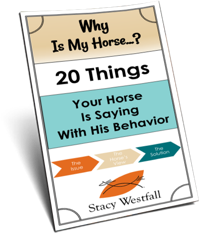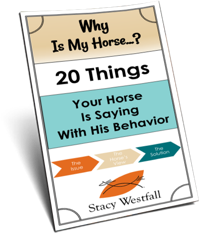 Free PDF Download "Why is my horse...20 things your horse is saying with his behavior"
PDF will be delivered to the email address you enter as will weekly tips from Stacy. Totally free. Unsubscribe anytime.