Episode 186- Specific vs. non-specific riding
This podcast was recorded while I was on a long, 'non' specific ride.
I categorize riding sessions into four different types to increase my awareness and effectiveness.
I often teach students how to do short, very specific rides. You'll hear why in the podcast.
This could be a pep talk for how to ride for time and effectiveness…AND it could also be considered 'permission' to do long, nonspecific rides for enjoyment.
SUBSCRIBE TO THE PODCAST HERE: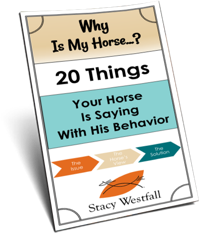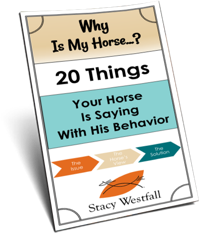 Free PDF Download "Why is my horse...20 things your horse is saying with his behavior"
PDF will be delivered to the email address you enter as will weekly tips from Stacy. Totally free. Unsubscribe anytime.