Episode 182-How to deal with a mouthy horse and prevent biting.


A listener asks how to correct her mouthy horse and how to keep mouthiness or biting from happening in the first place. In this podcast, I explain why biting happens, the most common problem I see people making, and I give actionable instructions on how to be more engaging, interesting and clear.
Learning how to prevent this behavior will also teach you a skill that is useful and transferable from groundwork into ridden work too.
SUBSCRIBE TO THE PODCAST HERE: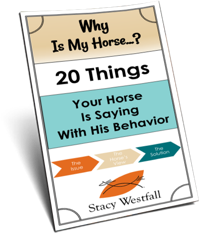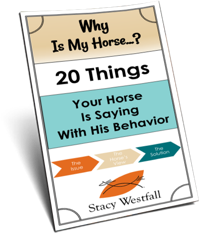 Free PDF Download "Why is my horse...20 things your horse is saying with his behavior"
PDF will be delivered to the email address you enter as will weekly tips from Stacy. Totally free. Unsubscribe anytime.