Episode 127: Survival brain vs rational brain on a trail ride
On trail rides there are many situations for scary footing; boggy areas, water crossing, big ditches, hills and more. In those moments do you have a plan that covers the things your horse might do? Are the cues you use interfering or helping the horses balance?
This podcast discusses the rider fears, the reason that horses panic in these footings and solutions for addressing both horse and riders issues.
SUBSCRIBE TO THE PODCAST HERE: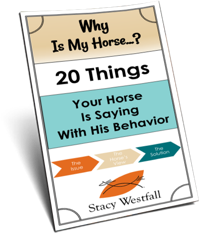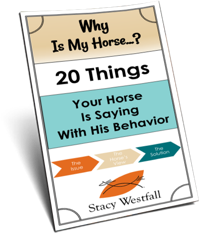 Free PDF Download "Why is my horse...20 things your horse is saying with his behavior"
PDF will be delivered to the email address you enter as will weekly tips from Stacy. Totally free. Unsubscribe anytime.