When I showed the following video to Guy McLean at the Road to the Horse in Feb he LAUGHED at my hat! Tell me you see more than the hat…it was all about the mini!
See this photo…this is what Denmark (the mini) and I have in mind….
However, this is where we are at (well, this was January anyway)….
So, today is my husbands birthday…think I can buy 'him' a mini to add to my team….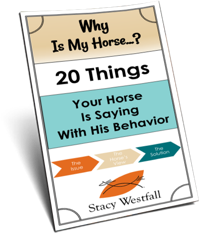 FREE PDF DOWNLOAD
WHY IS MY HORSE...?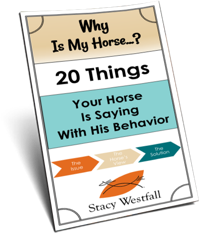 Free PDF Download "Why is my horse...20 things your horse is saying with his behavior"
PDF will be delivered to the email address you enter as will weekly tips from Stacy. Totally free. Unsubscribe anytime.