Dear Mom,
Typical horseshow day. First, you seemed nervous….which made me a little worried about you.
Then, I got to watch a big TV with you and me on it. I think the camera added 100 pounds to me…do you think they can try a different angle next time?
Then, you seemed all happy. I liked that part the best.
Your Happy Pony,
Louie
*      *      *
CONGRATULATIONS TO LOUIE AND HIS PERSON EMMIE FOR THEIR TOP TEN FINISH IN THE NRHA ROOKIE CLASS!
Wondering who Louie is? Watch the video and see: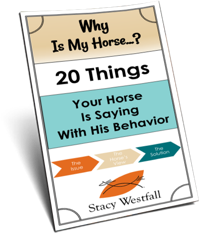 FREE PDF DOWNLOAD
WHY IS MY HORSE...?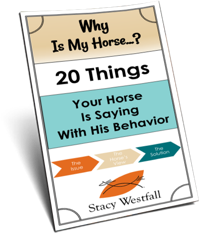 Free PDF Download "Why is my horse...20 things your horse is saying with his behavior"
PDF will be delivered to the email address you enter as will weekly tips from Stacy. Totally free. Unsubscribe anytime.