"My goals are not near as grand as yours, but one of my main goals with my mare is to compete in something. I have done a lot of ground work with her and have been working through your steering course. Can you recommend an online show that would be great for a beginner. I am an older woman who has never shown before. My mare is a Paso Fino." -Laurie
Laurie…That's so exciting!!!!
I can easily, happily recommend a western dressage show! They have classes specifically for gaited horses too!
You can see and print the tests from here: https://westerndressageassociation.org/wdaa-tests/
Look at the intro tests.
Then do a YouTube search on for western dressage gaited. You'll find a bunch!
Like this one: https://youtu.be/kbC-kL8gt04
or this: https://youtu.be/Sz2ChmG8cgY
or this: https://youtu.be/jcFB-h7EVpM
While my goals may seem…or be…grand, keep in mind I've been doing this awhile so my goals have grown with my practice??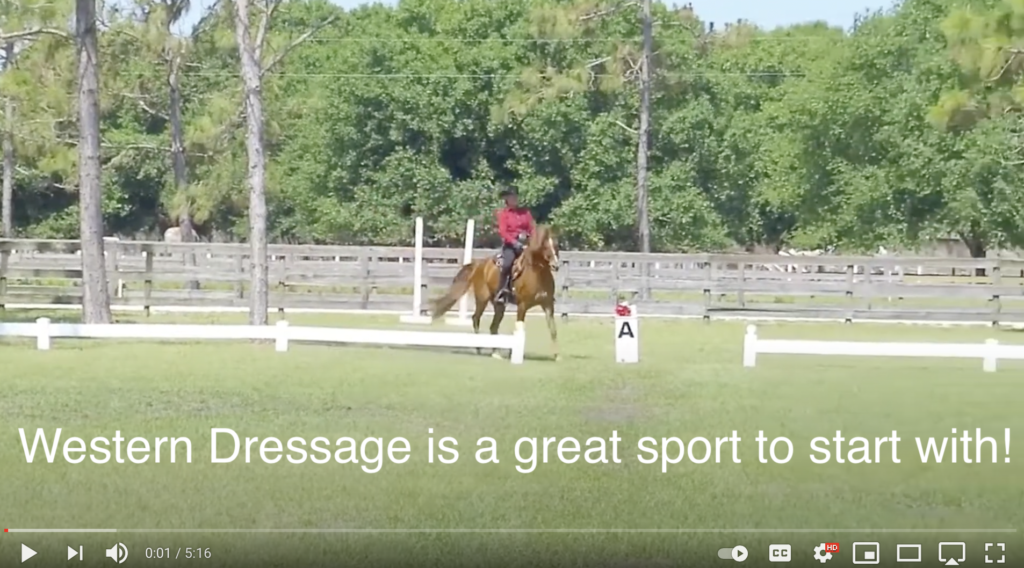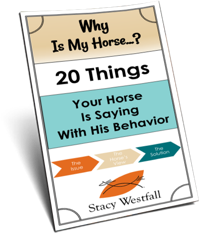 FREE PDF DOWNLOAD
WHY IS MY HORSE...?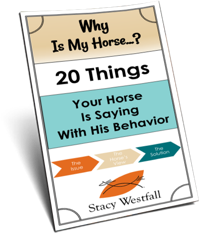 Free PDF Download "Why is my horse...20 things your horse is saying with his behavior"
PDF will be delivered to the email address you enter as will weekly tips from Stacy. Totally free. Unsubscribe anytime.